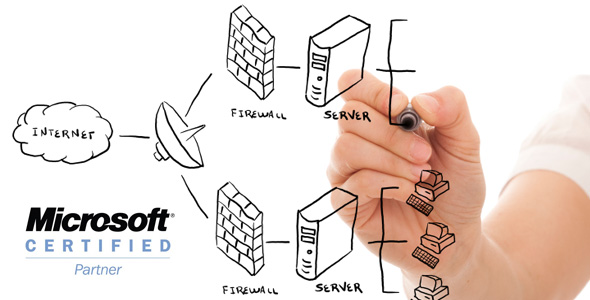 aJax Technologies brings enterprise expertise and information technology experience to small and medium-sized businesses. We understand that different areas of business and a plethora of industries require a variety of specialized attention.
Numerous companies throughout the New York City and the Tri-State Area have benefited from our unique approach to comprehensive, affordable and personalized IT services and solutions. Focusing on strategic assessment and implementation of a customized information technology plan, we strive to help you enhance your IT structure, increase your performance and improve your productivity – allowing your business to ensure a competitive advantage and constant growth.  Our customized service packages include:
Infrastructure Architecture and Design
Integration of third party applications into established infrastructure
Network Administration: Migrations, Installations, Upgrades
Enterprise System Project Management and Consulting
Product R&D and Service Issues Resolution
Remote Support and maintenance
We pride ourselves on our business oriented approach and proficiency in today's leading technology demands. Allow aJax Technologies to ease your day-to-day transactions and find innovative concepts to drive your business forward. Let us show you how technology can overcome the common business challenges of any industry.